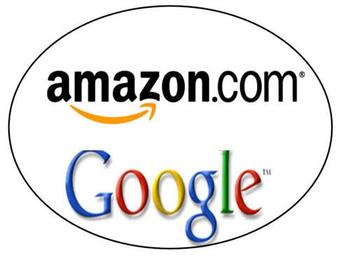 According to foreign media reports, the market survey agency Gather recently released the latest survey results show that the world's major companies will be in 2013 to re-IT industry as the investment focus. According to Gartner's estimates, the total spending of global companies for purchasing IT-related products and services in 2013 will reach US$3.7 trillion, an increase of 4.2% over 2012.
Some analysts pointed out that five categories, including web search and enterprise software products and services, will account for 296 billion U.S. dollars in total global IT product and service purchases in 2013, and the sales of these categories may increase by 6.4 this year. %, and enterprise software products and services will also become the fastest growing category of global IT spending. The next question for investors is - which companies can profit from this year's global IT procurement boom? The author believes that Amazon and Google will become one of many beneficiary companies.
Amazon Corporation

In many people's eyes, Amazon seems unlikely to be the kind of company that can attract investors' attention. However, Amazon is, after all, the "original" class company of online online retail sites. Once it had a very strong opponent and another e-commerce giant, eBay. The author believes that the days when Amazon and eBay have fought over each other are gone, because the two companies still have obvious differences in terms of development model and content.
Amazon's profitability and scale in the online retail industry are obvious to all. At this point, eBay's performance is also unacceptable. According to previous data released by Morgan Stanley analysts, the global online retail market will reach 1 trillion U.S. dollars by 2016, and Amazon can occupy up to 25% of the market share. There is also data showing that eBay's earnings outlook in the next few years is also very embarrassing, but the author believes that the real focus of making Amazon.com over eBay is that Amazon has gradually shifted its development direction to cloud technology and enterprise computing and has become the leader in these fields. Sheep business.
Amazon's Amazon Web Services (AWS) has become a pioneer in cloud computing and enterprise software products and services. At the end of December last year, Amazon also introduced a new EC2 large storage solution, which is currently only to the US East Coast region. Providing services, this area will be further expanded this year. According to statistics, although Amazon's network service accounts for a small percentage of Amazon's total revenue, the service will enter a high-speed development stage in the United States and overseas markets in the future. Amazon's financial report data shows Amazon's network service revenue reached US$13.8 billion in the past three months, an increase of 27%.
Google

Some people think that the current Google company and the Microsoft company in the 1990s are somewhat similar. At that time, Microsoft's large-scale company appeared to have some problems of "deliberate shoppers" and was once called "evil empire" by the market. In fact, Google's recent life is not too "harmonious". The European Union and the U.S. Federal Trade Commission have always been guilty of their alleged monopoly and infringement of intellectual property rights of others, and they must also be different from other peer companies on patent rights. Lawsuits are frequently tried in court.
Despite all sorts of turbulence, Google still has the ability and desire to invest in Google in 2013. Google's position in the mobile device and operating system market has reached the point where many of its peers are in the dark. In fact, Google's development potential in the enterprise cloud computing business market can not be underestimated. Although the vast majority of Google's revenue now comes from advertising, data show that only in the fourth quarter of 2012, Google's enterprise cloud computing business has driven the company's overall revenue growth by 45%.
Ebike Battery,Downtube Battery,Cylinder Lithium Battery,Power Battery With Usb Port
ZHEJIANG TIANHONG LITHIUM-ION BATTERY CO.,LTD , https://www.tflbattery.com