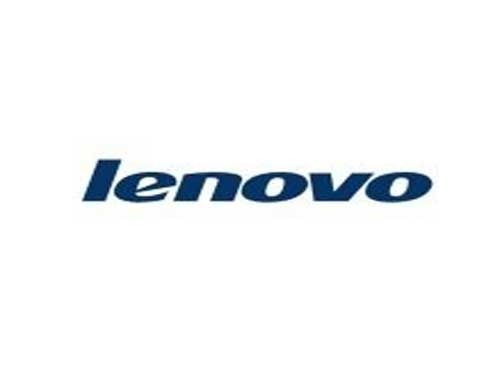 In 2014, Lenovo undoubtedly became the focus of attention - the acquisition of IBM x86 server business and Motorola Mobile, restructuring of the enterprise structure into four major groups, into the cloud service market ... At the same time, Lenovo's brand promotion is also young, fashion At the same time as the transformation, we will rely more on the mobile Internet and social networks.

The 30th anniversary of the establishment of this company is a great joy for any company. What's more, Lenovo is the only model in China's IT industry that truly moves from China to the world. The 30th Anniversary celebrations will be carried out in order to make a difference. This seemingly simple task is really confusing.

"At a tall place, we celebrated our 30th anniversary. It's hard to have new ideas, and it's also labor and financial. We finally decided to use 'reverse growth' as ​​a branding keyword, create a creative poster every day, and continue to promote it through the mobile Internet and social networks." According to Wei Jianglei, vice president of Lenovo Group and CMO of China, in terms of brand and product promotion, Lenovo must keep up with the times and interact with consumers in the most acceptable way.

Now, Wei Jiang Lei also shouldered a new important task - Lenovo Cloud Services Business Group CMO. In this new business of Lenovo, he hopes to create more innovative gameplay in marketing promotion.

Lock the mobile internet and social

When I saw Yang Yuanqing, chairman and CEO of Lenovo Group, wearing a blue and white striped sports shirt, diagonal green schoolbags, and pushing bicycles, many of them laughed and turned over and relayed on the WeChat circle of friends and Weibo. Since then, Lenovo executives such as Liu Jun, He Zhiqiang, Chen Xudong, and Qiao Jian have shown Lenovo's 30th anniversary posters in a variety of interesting images. This group of ideas with the theme of "reverse growth" has won many praises from the industry. Lenovo did statistics when it continued to launch more than 120 posters. The series of creative ideas on this theme received 230 million exposures. The number of "reverse growth" topics on Weibo reached 13 million.

In recent years, Lenovo's brand building has undergone continuous transformation. Lenovo is emerging from the stable and mature images of middle-aged uncles in traditional impressions. Instead, it uses fashion, entertainment and sports-style marketing as a means to make Lenovo's brands more productive. And younger. In the new fiscal year, the Lenovo brand promotion team led by Wei Jianglei hopes to promote the promotion of more consumer-oriented and more effective brands and products through mobile Internet and socialized promotion methods.

Before the Spring Festival this year, Lenovo suddenly announced the acquisition of Motorola Mobility. At this time, people's concerns have long since shifted to the New Year, and many media are also preparing for a long vacation. Lenovo chose to use social networks for publicity and promotion, launched a variety of promotional resources, through the official Weibo, well-known bloggers and other bloggers involved in the dissemination, and achieved unexpected results. According to statistics, the number of microblog users directly covering the content exceeds 3.84 million, and the number of indirect users reaches 15.6 million. In the past few days, the topic of "Lenovo's acquisition of Motorola" became one of the hot topics on Sina Weibo. The total number of posts released exceeded 1.17 million, ranking third in Sina Weibo's hot topic. This set a social marketing campaign for Lenovo. The best results.

In addition, for the event that "Yang Yuanqing, Lenovo's chairman and CEO, won the Edison Award and became the first Asian person to win this award", Lenovo adopted a strategy of promoting through WeChat and Weibo, through original gear games. The award winners of the Science Edison Award, as well as various activities such as Yang Yuanqing and the founder and CEO of American Tesla Motors Co., Ltd. Musk discussed the topic of innovation in the activities of the Geek Park, so that everyone spontaneously transmitted WeChat, The upsurge of Weibo has achieved a multiplier effect.

PC Industry Convergence Continues

In 2009, when Yang Yuanqing re-accepted the CEO of Lenovo Group, Lenovo PC's global market share was only 7.8%. However, Lenovo's market share continued to rise and eventually became the world's largest PC maker in 2013.

According to the latest report released by IDC, in the second quarter of 2014, Lenovo led the global PC market with a market share of 19.4%. This is the first time that Lenovo has ranked in the global PC market for the sixth quarter in a row. The 20% target for the 2014/2015 fiscal year set by itself is only a stone's throw away.

It is undeniable that the global PC market is experiencing an embarrassing situation of an overall decline. Gartner's report shows that in 2013 the global PC market sales fell 9.5% year-on-year. Although Gartner optimistically predicts that the global PC market will enter the recovery phase, it is still unknown whether the PC market will resume growth as Gartner expects. However, even in the period of global PC market decline, PC sales of several major PC giants did not decline as a result. In IDC's report on PC shipments in the second quarter of 2014, the year-on-year growth of Lenovo, HP, and Dell reached 15.1%, 10.2%, and 13.2%, respectively. At the same time, PC sales of companies other than the top five PC makers such as Lenovo, HP, Dell, Asus, and Acer fell by 18.5% year-on-year.

Wei Jiang Lei said that this shows that the global PC industry has a very obvious polymerization effect. In the past few years, the number of PC brands that disappeared in the domestic market can be counted. From a global perspective, the number of disappeared PC brands exceeds 100.

"This year, Samsung has made it clear that it will reduce its investment in PC products. Sony has also stripped PC products." Wei Jiang Lei said that PC is a meager industry, and only those companies with the advantages of globalization can survive.

Establishing the "superiority superposition" strategic route

Just guarding the PC is clearly not going to live well in the future. Based on this, major PC manufacturers have chosen different extension paths. Dell and Hewlett-Packard have invested heavily in the expansion of enterprise-level business. Lenovo has established a unique "advantage overlay" strategic route - gradually expanding Lenovo's PC advantage to smart terminals such as smart phones and tablet computers, and Enterprise-class servers, storage and other products, through Lenovo's cloud service business, so that customers get a comprehensive Lenovo experience. On this basis, Lenovo also proposed a "new double-fighting strategy": one fist to defend the PC and the other fist to attack the PC+ field.

To defend the PC is to ensure that Lenovo's important source of profit. In order to ensure the leading position in the Chinese PC market, Lenovo will enable Think Products, as well as the consumer PC business, to achieve stable profits in all regions of the world. The PC+ areas that the Alliance wants to attack include mobile services, enterprise-class services, and cloud service services.

"The global PC market has annual sales of almost US$220 billion, and the industry's average profit is less than 3%. The global market for mobile devices such as smart phones, tablet PCs, and smart TVs has sales of US$430 billion, although the industry's Most of the profits went into the pockets of Apple and Samsung manufacturers, but there are still many variables in the future development of this market, Lenovo has a very good opportunity to occupy more market share and form a profitable growth, including servers, storage, software, etc. The company's enterprise-class market has a nearly 10% profit rate, which is a big market that Lenovo must enter as soon as possible." Wei Jiang Lei said that Lenovo has successively taken out acquisitions of Motorola's mobile phone business and IBM's x86 server business before the Spring Festival and is currently in the relevant country's Government approval stage.

"Because Lenovo has set up factories in the United States to invest in factories, it is not as difficult as the outside world to pass the approval of the U.S. government. Once approved, Lenovo is determined to make these two businesses turn into losses as soon as possible in the shortest possible time." Wei Jianglei Full of confidence.

Enter the cloud service battlefield

In 2013, Lenovo's global PC sales reached 55 million units, undoubtedly becoming the world's largest PC maker; in the "PC + Tablet PC" market, Lenovo's sales of 65 million units ranked second in the world with a year-on-year increase of 20%; In the "PC+tablet+smartphone" market, Lenovo ranked third in the world with sales of 115 million units, an increase of 37% year-on-year.

In the Chinese market, the market share of Lenovo's PC has reached a staggering 35.1%, and smartphone sales have ranked second in the country for 18 consecutive months. In addition to maintaining its current performance, Lenovo must also seek breakthroughs in the high-end tablet PC market. It should take into account the rapid growth and healthy operations in the development of enterprise-class business, and it must also create a new road in the cloud service market.

In the new fiscal year that began in April this year, the cloud service business has become one of the four major business groups of Lenovo, which is tied with the PC Business Group, the Mobile Business Group, and the Enterprise-level Business Group. The Lenovo Group has been responsible for the research and development of the product. President He Zhiqiang served as president of the Cloud Services Business Group. At the same time, Wei Jianglei was also assigned to serve as the CMO of the Lenovo Cloud Services Business Group to strengthen the marketing of Lenovo's cloud service business.

Currently, Lenovo's cloud service business has identified four major development directions: First, Lenovo's strengths - PC experience and services, including various services provided around the Windows operating system and application software; Second, mobile personal cloud services, including application stores , game center, information security, equipment collaboration, personal data management and other services; third, enterprise cloud services, including SaaS and PaaS services for enterprise cloud storage. In addition, Lenovo acquired the US security company Stoneware in 2012. Technology allows customers to securely apply cloud computing on multiple forms of terminal devices and ecosystems. Fourth, there are new opportunities for Internet services such as virtual operators, video calls, and smart accessories.

Wei Jiang Lei said that the Lenovo Music Store has downloaded more than 7.5 billion times, with more than 26 million downloads per day, and the fast-transmission of the eggplant is the first application of more than 150 million downloads. Currently, Lenovo has reached cooperation agreements with China Unicom and China Telecom for virtual operators. In the field of smart accessories, Lenovo will soon have new products available. It is reported that the most important task indicator that Lenovo has given to the cloud service group is that the number of users will reach 300 million at the end of this fiscal year.
Sound System,On Wall Speakers,Home Theater System,Wireless Home Theater
The ASI Audio Technology Co., Ltd , https://www.asi-sound.com