Recently, chip faucets including Sanan Optoelectronics and Huacan Optoelectronics have begun to deploy 2-inch to 4-inch epitaxial chips. According to industry insiders, 4-inch epitaxial chips are the trend.
Recently, San Xue Optoelectronics Secretary-General Li Xuehong told the agency that the company completed 30% of the 2-inch to 4-inch film in 2013, and strived for more than 70% in 2014. Huacan Optoelectronics said in a joint investigation by the agency that the company's planned chips are all 4 inches. The first phase of the planned addition of MOCVD 48 is more than two-thirds. The remaining MOCVD is expected to arrive in the first half of 2014. And installed and put into production.
For the cost of the 4-inch chip will be reduced, Sanan Optoelectronics Secretary Li Xuechao believes that if the yield of 2 inch film and 4 inch film is the same, the cost of 4 inch film is 20% lower than the cost price of 2 inch film - 30%.
Huacan Optoelectronics said that in the production of 4-inch wafers, there are fewer problems with epitaxial segments, and some technical problems in the chip part still need to be overcome. For example, in the lithography and thinning process, the epitaxial warpage will cause many related problems. In the previous year, a lot of 4-inch chip special research and development and process improvement have been made in the Wuhan plant area. At present, there are already mature solutions, and the 4-inch production line of the Zhangjiagang plant has been mass-produced smoothly.
According to industry insiders, since the 4-inch sapphire substrate needs to be imported, the price is relatively expensive. At present, the domestic 2-inch film is the main one, but the 4-inch epitaxial chip is the development trend.
A brokerage researcher believes that the price of a 4-inch sheet sapphire substrate is four times that of a 2-inch sheet sapphire. In the future, if the price of a 4-inch sheet substrate drops, it will help the company reduce costs.
SDL16 series 16mm installation Pushbutton Switch refers to an electronic component that can open a circuit, interrupt current, or flow it to other circuits.We also called it for LA137-H series Pushbutton Switch,can be designed according to customer's needs.
The push button series are used in controlling circuit of AC voltage up to 660V/AC 50Hz~60Hz,and DC voltage below 400V.It is used for controlling signal and interlocking purposes.
They adopting the non-contacting accessories,self-locked contacting type,safe and reliable,and separate conveniently.Its shape is handsome, specially designed for industrial equipment, have firm fabrics, and have very good quality and very competitive prices. The switches have full and different kinds for different functions, like spring return type,self-locked type,with lamp type,mushroom head type,selector type,with key type and emergency stop type,etc.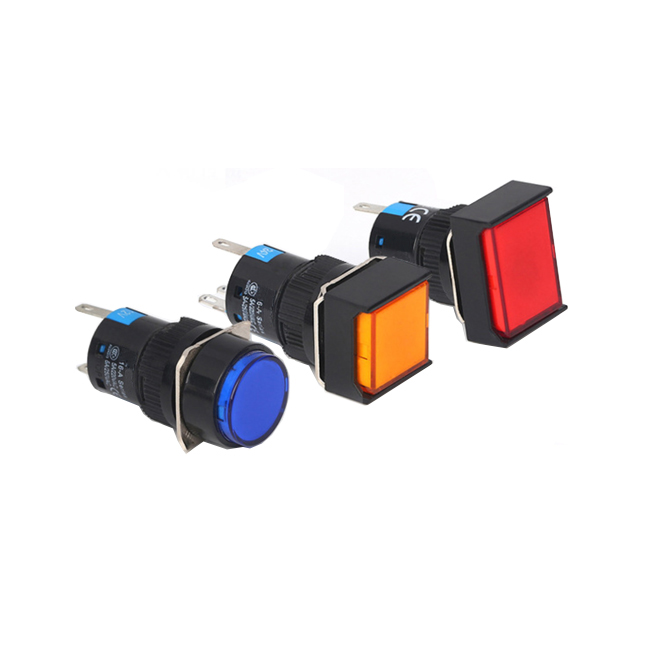 SDL16 Plastic Pushbutton Switch
SDL16 Series Pushbutton Switch,Push Button Light Switch,Mushroom Push Button Switch,Red Mushroom Head Pushbutton Switch
Ningbo Bond Industrial Electric Co., Ltd. , https://www.bondelectro.com