Dehao Runda (002005.SZ) announced on the evening of January 14 that it plans to establish a LED-based joint venture company in Handan City, Anhui Province. The registered capital of the joint venture company is 1.4 billion yuan, of which Dehao Runda plans to Invested in cash, physical and intangible assets of 1 billion yuan, holding 71.43%; Handan City Investment Holdings Co., Ltd. invested 400 million yuan in cash, holding 28.57%.
The joint venture company is called Sanken Semiconductor Co., Ltd., and its main business scope is LED chip research and development, production, sales and technical consulting services; development, production and sales of LED devices, LED lighting, LED decorative lights, LED display and so on.
Dehao Runda said that the purpose of setting up a subsidiary in this time is to establish a LED product R&D and production base, expand the production capacity of the company's LED products, further improve the company's industrial layout, and utilize opportunities for cooperation with local state-owned enterprises. Expand the sales market of our company's LED products.
However, Dehao Runda currently has a large number of LED industry investment projects, and the geographical layout is relatively scattered. The capital demand of this investment project is also large. Therefore, there are certain capital, management and market risks in this foreign investment.
In order to prevent investment risks, Dehao Runda said it will use the current national and local government support for energy conservation and environmental protection industries, obtain local government support policies for the company's LED investment projects, and reduce project investment risks. The company said that it is beneficial to reduce the risk of the project market by cooperating with local state-owned enterprises and making full use of the advantages of the partners' local human resources and market influence.
Dehao Runda said that this investment has been fully demonstrated and the market prospect is good. After the project is completed, it can be matched with other projects in the company's LED industry chain, which is conducive to strengthening the competitive advantage of the company's LED industry chain.
Dehao Runda related sources revealed to reporters that Dehao Runda has LED investment projects in Wuhu, Yangzhou and Dalian, and has already invested in 2012. This expansion of investment in Handan is based on downstream LED lighting. Market demand is growing.
(This article is reproduced on the Internet. The texts and opinions expressed in this article have not been confirmed by this site, nor do they represent the position of Gaogong LED. Readers need to verify the relevant content by themselves.)

CCTV Power Supply, 4 Channel /9 channel /18 channel 12VDC independent fuse Power Distribution Unit for CCTV camera.
Features:
l Use of efficient, environmental protection switching power supply circuit frame
l Optimization of the shape and structure to facilitate the construction systems
l Small ripple & noise -- video output signal more stable, clearly images.
l Splitter output -- by-pass failure to protect other equipment to work.
l Lower Power Consumption,High reliability.
l Cooling by free air convection ,more stable in quality .
l Power protection -- Output over-voltage protection, over-current protection, short circuit protection.
l 100% full loading burn-in test.
l Warranty: 3 years . and we provide best after sales service .
Product application:
1. Stepping motor
2. PLC control System
3. Surveilance cameras
4. LED advertisement
5. Lamps and lanterns
6. CP communication
7. Communication equipment
8. Industrial control
9. Home Application
10. The traffic and Building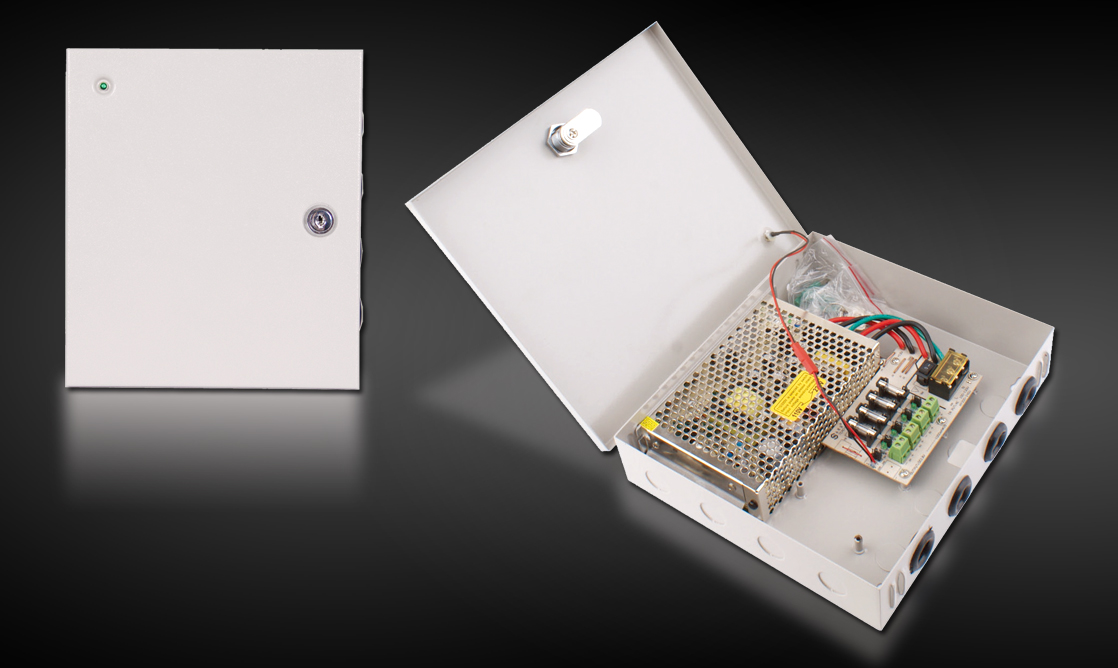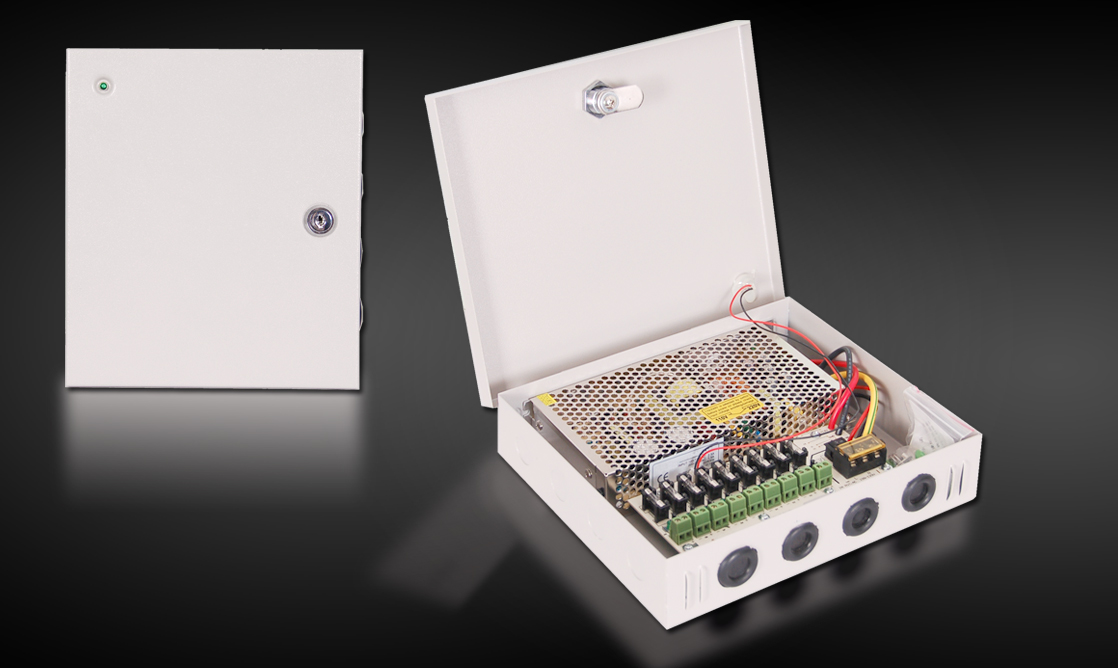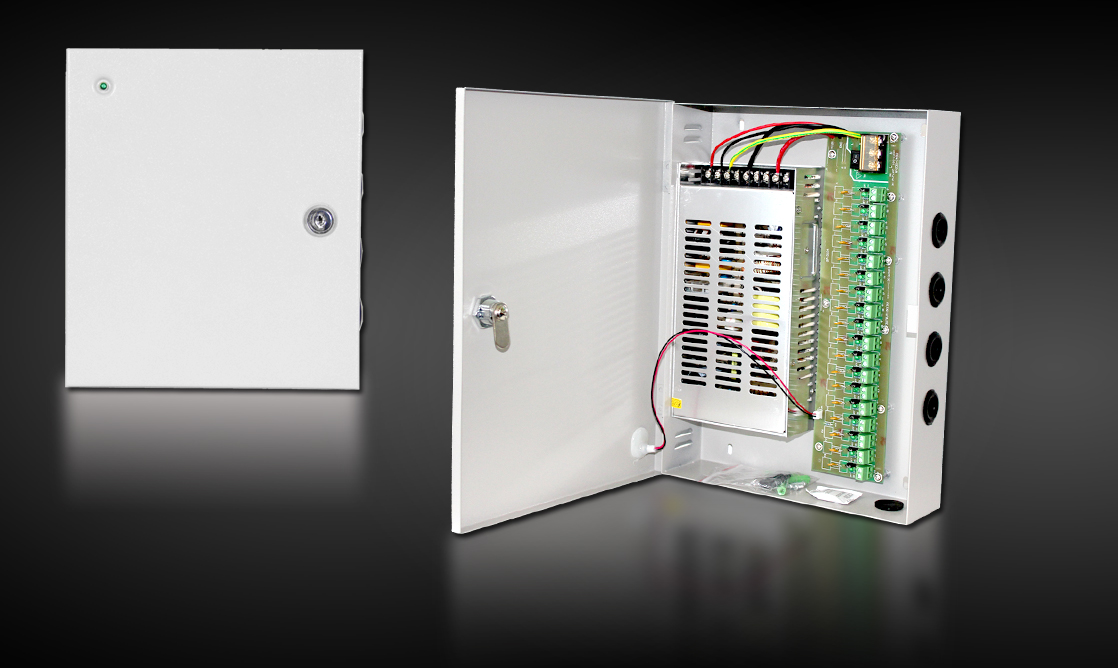 Boxed Power Supply CCTV
Boxed Power Supply CCTV,24V Boxed Power Supply,2 Amp Boxed Power Supply
Guangdong Steady Technology Co.LTD , https://www.steadysmps.com