Under good lighting conditions, charging more than 8 hours during the day, most solar photovoltaic outdoor lighting including street lights, garden lights, landscape lights and buried lights should be guaranteed to be lit normally for 3 consecutive rainy days; It is guaranteed to be able to illuminate normally in two consecutive rainy days. Recently, the Fujian Provincial Quality Supervision Bureau and the Provincial Information Industry Department co-chaired, the Provincial Standardization Institute led the way, Quanzhou Luxury Optoelectronics Technology Co., Ltd., Quanzhou Wenchuang Technology Electronics Co., Ltd. and Quanzhou Bailai Solar Energy Co., Ltd. and other four units participated together. The local standard "Technical Requirements for Solar Photovoltaic Lighting" drafted by our province was approved in Fuzhou.
Fujian Province is an important production base for solar photovoltaic lighting and related products. The industry is developing rapidly and its potential is immeasurable. However, due to the lack of relevant domestic standards, the development and growth of the industry are restricted to some extent. The content of this standard covers the technical requirements, test methods, product marking, packaging, transportation, storage methods and requirements of solar photovoltaic lighting fixtures, and is highly operable. It will promote the healthy and orderly development of the solar lighting industry in our province, and at the same time, it will be beneficial to the technological innovation of enterprises, improve product quality, and establish a sound quality management system.
Lighting: Want quality is king or brand is king?
[Trends: Light of Sixty Ceiling Light Design]
[ Masterpiece: Chengdu's first night lighting design]
[Character: An Xiaojie one by one question]
[ Software: General Lighting Sales Management Software 7.09 ]
[Name recommendation: Shanghai Fuwei Lighting Design Project]
[Name: Comfortable 08 Guzhen Light Fair trip]
[ Famous City: Xiamen Night Scene Lets Nightlife Continue]
1

Piezo Element (Piezo Diaphragm) is derived from the piezoelectric vibrating plate.The piezoelectric vibrator consists of a piezoelectric ceramic plate with electrodes on both sides and a metal plate (brass or stainless steel).Using the adhesive, the piezoelectric vibrating plate and the sheet metal are glued together.some is with internal piezo element,some is external type.
Piezo Disc (piezoelectric plate) produced by FBELE is With outstanding performance and complete specifications, PZT piezoelectric wafers and new composite piezoelectric wafers can meet different needs, higher corrosion resistance, oxidation resistance and electrode strength.
electric piezo ceramic element is widely used in Ultrasonic probe, ultrasonic medical treatment, ultrasonic flowmeter, automatic control, medical, industrial, aerospace, military industry and other fields.
FBELE company has more than 20 year's experience in this filed of electronic components and piezo ceramic.etc.hope to cooperate with our respected customer!!!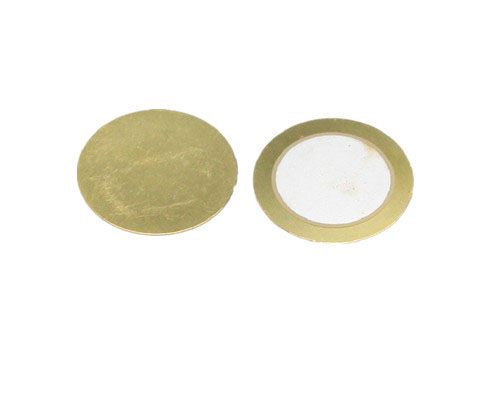 Piezo Element
Piezo Element,Piezo Diaphragm,Piezo Disk,Piezo Disc
Ningbo Best Group Co.,Ltd , http://www.speakerbuzzer.com