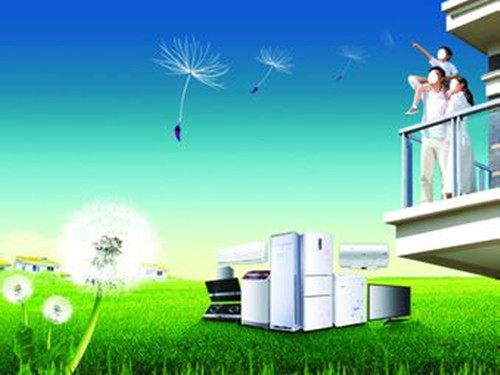 Before and after New Year's Day, it became a day for celebrations. At the same time, since December 27th to January 2nd was Gome Online's "7 Days and 7 Nights" New Year's Eve Ceremony, these 7 days became a big discount for merchants and consumers' mad orders. Day.
It is understood that this promotion, Gome Online to implement the full category full reduction full return, mobile phones can be back to 100 full 100 back up to 300, TV class back to 100 back to the highest 400 back, air-conditioning class full 1000 back to 100 top back to 600, kitchen The health life category is 500 or 50, and the maximum reduction is 400. At the same time, there are 100 star explosion models and 100 boutique shops jointly creating the industry benchmark price, which makes many consumers hooked. And among those netizens who participated in this year-end online shopping spree, their mentality can be described as very different.
Ordinary type: The discount rate is very large, very affordable "Gome Online to sell boss 63Q8+9B13 smoke stove package, high-end touch stainless steel suction cup European style, with explosion-proof tempered glass, to the price of 4680, other channels in the price of more than 5300 ... ..." On the afternoon of December 29th, after receiving this message on the mobile phone, Ms. Li, who was watching the entertainment program, immediately put down her remote control and quickly placed orders on the Internet. Recently, she wanted to change the set of kitchen utensils. She had been waiting for a discount on the website, so she could not miss it. After carefully reviewing the merchandise page, she decided to order a set. "The discount rate is very large, and you will definitely have to pay more if you don't buy it."
Skeptical: There are too many false marketing. Is this true?
Unlike Ms. Li, after learning of the news of Gome Online's New Year's Eve, Ms. Gao's first sense of online shopping experience is skeptical. "Double 11 has seen a woolen coat and said that after 5% off, it costs 698 yuan. After a few days it was still this price, and I really felt that such a festival was a means for businesses. Consumers still did not receive any benefits." However, after a serious comparison with other home appliance manufacturers, Ms. Gao's views The change: "Looks like a real deal, Sanyo's 6 kilograms of washing machines have fallen to 1,789 yuan, and Jiuyang's rice cookers have sold for only 159 yuan, which is almost the lowest in the entire network. Considering it has been bought again, this genuine offer is now relatively rare. "
Ambush: Waiting for you for a long time, I hope you have discounted. There are also some consumers. After a long time of online shopping discounts, they already know the range of normal and discounted prices for a product. The law of electric companies engaging in activities only takes effect when they reach their own psychological level. "The Haier's white kit air conditioners all have electricity suppliers above 3,700. Now they are engaged in activities and they all drop to 3,000, which is a very good price." Mr. Ho said that he has been looking at the air conditioner for a long time. "I know New Year's Day Gome Online certainly had a special event, and as a result, it took as long as one month before it was found in the 'Christmas Carnival' and waited for two days and met in '7 Days and 7 Nights'. It is now waiting.' New Year's Eve 'and' New Year's Eve always benefit', maybe there are several other things I want to buy."
Fatigue type: I bought a bunch of things and later I decided to stop buying "Double-Eleven" and "Double-Twelve". It didn't take long. The Christmas e-commerce company also engaged in activities. It didn't feel any more." Some time ago, Xiao Gao was temporarily not ready to shop again, but after accidentally discovering Gome Online's offer list, he couldn't help again. "Almost covers home appliances, 3C digital, home, mother and baby, and other major categories, like the iPhone 5S. The coupon is equivalent to 4,777 yuan, which is 200-600 yuan lower than the market price, tangled up, and finally bought one and bought other things down. This is definitely the last online shopping before the Spring Festival, so big discounts are not May be encountered every day"
Outdoor Rental LED Screen description: in order to meet the requirements of all-weather performance and performance rental, outdoor LED mobile rental screen is particularly important. Its appearance makes up for the requirements that indoor LED mobile rental screen cannot achieve. Also compared with the traditional outdoor scenery, the grade is not high enough, the display content is single, affected by the environment, the wind is easy to deform, the heat is easy to change color and so on. Outdoor LED rental screen completely makes up for the shortage of traditional scenery.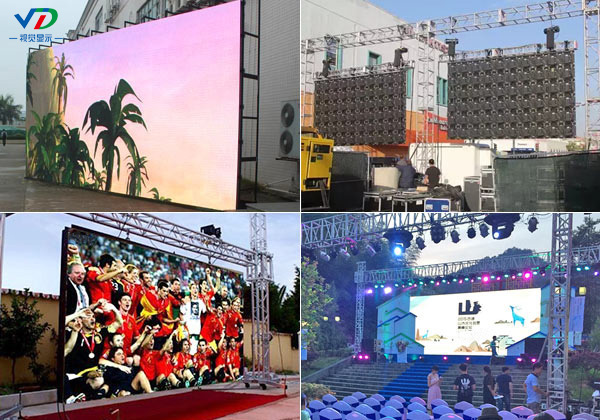 Outdoor Mobile LED Display features:
1. The brightness is high. In outdoor mobile performance, the brightness is required to be more than 5000cd, otherwise the screen can not be seen clearly due to the influence of sunlight. The brightness of our outdoor performance screen is above 5000cd, which can be used all day.
2. It has strong UV resistance. It can be used outdoors for a long time due to the influence of sunlight. The lamp beads do not fade, but the color is still bright and the light is slow.
3. Outdoor LED mobile rental screen, with rain proof and dust-proof grade up to IP65, rain and wind are unimpeded, and rain proof cloth is used to prevent weather and rain.
4. The cabinet body adopts die-casting aluminum box structure, with good heat dissipation performance and high levelness.
5. For large-scale outdoor performance activities, the screen body can be shaped to form the same picture and split screen picture. For example, part of the screen shows the live content of the stage personnel, part of the screen shows the live broadcast of the audience, etc.
6. Brightness adjustment: according to the requirements of the use scene, the brightness can be adjusted, which greatly meets the requirements of different occasions. We are making perfect use of it both indoors and outdoors.

Outdoor Mobile Led Display Screen structure: quick lock structure, quick disassembly. The air plug and super-v network cable between the boxes can quickly link the signals and power supply between the boxes. The box has a waterproof rubber strip structure, which is waterproof up to IP65.
Precautions: as for indoor screen, pay attention to corners during handling and disassembly, handle with care, and cover the back cover for outdoor use to avoid water flow.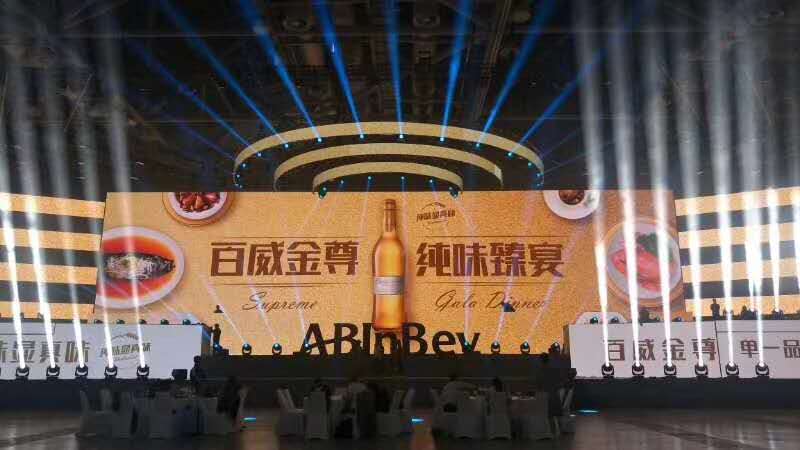 Outdoor Rental LED Screen
LED Display Rental,Rental Stage Led Display,Advertising Led Display,LED Video Screen For Rental
Shenzhen Vision Display Technology Co,.LTD , https://www.ledvdi.com