In spite of having high-profile fans such as Apple and Samsung, Qualcomm (Nasdaq: QCOM) even flirted with the thousand yuan smartphone.
"In the future, all Qualcomm's popular smartphone chips will only be provided to customers through QRD." On January 23, Yan Chenwei, Vice President of Product Marketing of Qualcomm Wireless Semiconductor Technology Co., Ltd. revealed in an exclusive interview with reporters in Shenzhen that Qualcomm will Continue to increase investment in QRD.
QRD, meaning reference design, is the main mode for Qualcomm chips to compete with MediaTek's turnkey solution in the low-end market. In the words of Yan Chenwei, many Chinese manufacturers used to be unfamiliar with Qualcomm chips. Without QRD, they would invest heavily in developing smartphones on the Qualcomm platform.
Yan Chenwei said that at present, mobile phone manufacturers have been able to shorten the time from product launch to listing in about 2 months through the QRD platform. According to the data disclosed by Qualcomm at the partner summit held in Shenzhen that day, since the launch of the QRD project in November 2011, mobile phone manufacturers have accumulated more than 170 terminals based on their release, and more than 100 models are being designed and developed.
Overweight smart machine quad-core war
At the site of the Qualcomm Partner Summit on January 23, the crowd was crowded. This is the third time Qualcomm has attracted mobile phone manufacturers in Shenzhen, which is known as the capital of mobile phone manufacturing. Qualcomm sources told reporters that since the launch of QRD at the end of 2011, there have been more than three summits held at one time. "This time, more than 1,000 registered participants have greatly exceeded our expectations."
In addition to Qualcomm's platform, in addition to mobile phone manufacturers such as Coolpad, OPPO, and Tianyu Longtong, there are solution providers Huaqin, mobile application providers such as Tencent and Baidu, and China Mobile.
Yan Chenwei told reporters that as of now, Qualcomm has started to develop and manufacture products on the QRD platform among the 90 authorized manufacturers in China.
At the same time, the chips on Qualcomm's QRD platform have also evolved from the first generation to the fourth generation, including quad-core chips that are seen as the focus on the market.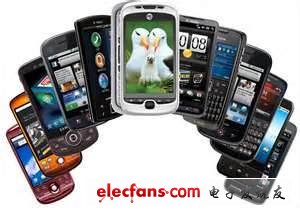 Yan Chenwei said that in the first half of this year, the two main chipsets of Qualcomm QRD platform are MSM8x30 and MSM8x25Q. Among them, the market position of MSM8x25Q is the market of quad-core intelligent machines. In Yan Chenwei's words, it is "to make quad-cores the price of a thousand yuan machine".
In fact, Qualcomm has a variety of quad-core chips, such as APQ8064, which is positioned in the mid-to-high-end market, including OPPO's latest Find5 and Xiaomi 2, which use this chip. At present, Qualcomm has incorporated the MSM8x25Q quad-core chip, which is positioned in the mass market, into the QRD platform. Obviously, it aims at the quad-core chip MT6589 released by MediaTek in December last year.
"Most manufacturers need a quad-core concept when positioning their products." Yan Chenwei told reporters that many manufacturers believe that if there is no quad-core, their market promotion will have resistance, although Qualcomm's dual-core MSM8x30 chip is even higher in performance. Quad-core MSM8x25Q, but in terms of quantity, more manufacturers choose quad-core chips.
Controversy "Qualcomm Tax"
Rong Xiuli, chairman of Tianyu, as a guest at the Qualcomm Partner Summit, hoped that Qualcomm "will also give more power in terms of price." This has also received a lot of response from people in the mobile phone industry. Weng Weimin, chairman of the mobile phone design company and Shenzhen Huiye, also echoed that Rong Xiuli said everyone's voice.
Zhu Jizhi, executive vice president of Ketong Xincheng, an online distributor of IC components, told reporters that the cost of using Qualcomm chips includes two parts: chip hardware and patent fees. Among them, Qualcomm's chips are not much different from other chip manufacturers in the market in terms of hardware prices, and mobile phone manufacturers hope to reduce patent fees more.
Turning over Qualcomm's financial report will find that its revenue mainly comes from two major parts: chip sales and patent fees. Taking fiscal year 2012 as an example, Qualcomm sold a total of 590 million chips. This piece of revenue was $ 12.5 billion, accounting for about 63% of its total revenue of $ 19.1 billion. Accounting for another third of Qualcomm's total revenue is the patent revenue that the communications industry calls "Qualcomm Tax". This also includes two parts: first, as long as your product involves CDMA or OFDMA technology, you must seek Qualcomm 's patent authorization, which is a fixed patent fee; second, in addition to this fixed patent fee, manufacturers produce or Every sale involving CDMA or OFDMA products also pays an authorization fee to Qualcomm based on sales revenue. The former is called license, the latter is called royalty.
In the royalty part, every quarter, Qualcomm's authorized manufacturers have to report their sales volume and sales during the reporting period. According to Qualcomm's fiscal year 2012 annual report, the total hardware sales covered by Qualcomm during the period amounted to US $ 187.3 billion, a year-on-year increase of 25%.
In FY2012, Qualcomm royalty covered 3G / 4G equipment shipments of 840-860 million units, with an average price of 216-222 USD per unit.
If we divide Qualcomm's patent fee income by 187.3 billion US dollars, it can be approximated to the number of Qualcomm's licensing fees-3.577%. In theory, it can be understood as follows: For every 100 yuan of product sold by an equipment manufacturer, a "Qualcomm tax" of 3.577 yuan must be paid to Qualcomm.
Qualcomm has never disclosed the proportion of its licensing fees for each manufacturer, but from all indications, this is a number that is treated differently, that is, it charges different manufacturers a different proportion of licensing fees.
For the price issue, Qualcomm did not respond positively. Qualcomm Wireless Semiconductor Technology Co., Ltd. Senior Vice President of Product Management Jeff Lorbeck only said that Qualcomm will adopt an active pricing strategy.
"TD + Overseas" two cards
In Yan Chenwei's view, in addition to its efforts in the quad-core market, overseas markets and TD are also two major focuses of Qualcomm QRD this year.
In the TD market, the MSM8x30 chipset, which has been incorporated into the Qualcomm QRD platform, supports WCDMA, CDMA2000, TD-SCDMA, and TD-LTE. This means that mobile phone manufacturers can not only face the market of China's three major operators at the same time, but also cut into the 4G market that China Mobile vigorously promoted in 2013.
Wang Hengjiang, deputy general manager of the Product Department of China Mobile Terminal Co., Ltd., said that the sales of TD terminals exceeded 60 million units in 2012, higher than the target of 55 million units set by China Mobile at the beginning of this year, and this year the target of 120 million units of TD terminals has been set , Of which smart phones account for more than 80%.
As for overseas markets, Yan Chenwei said that this is mainly because Chinese mobile phone manufacturers themselves have the need to develop international markets, regardless of whether they are emerging markets or developed countries. Qualcomm QRD can provide support to Chinese mobile phone manufacturers in network testing and application testing.


Smart Solar Street Light,Solar Street Lighting System,Integrated Solar Street Light,All In One Solar Street Light
Jiangmen Liangtu Photoelectric Technology Co., Ltd. , https://www.liangtulight.com