In the first half of 2014, semiconductor godfather Zhang Zhongmou mentioned on many important occasions: the Internet of Things is the next blue ocean! Since then, the entire semiconductor industry chain has also moved. The well-known market research company estimates that the total number of IoT products will reach 33 billion in 2020. Zhang Zhongmou believes that if the semiconductor industry can master three key technologies, it will be able to seize The Internet of Things market is a big cake.
The Internet of Things (IoT) uses technologies such as wireless data communication to enable items to exchange information and communicate with each other for intelligent identification, location, tracking, monitoring, and management. What benefits can the Internet of Things bring to consumers? What new business opportunities are there for the semiconductor industry in Taiwan?
Since the Internet of Things is the connection between objects, the primary benefit is to improve the automatic control of objects, to have better efficiency and efficiency; in addition, the improvement of environmental management efficiency can reduce carbon emissions; the third is to use objects and objects. The connection between the above two values ​​requires the integration of the most basic semiconductor components, including MEMS, wireless sensors, and communication chips, in the fields of healthcare, logistics, construction, energy, and home. Or wearable devices, smart meters, indoor LED lighting, smart pills and other commodities to improve human life.
In brief, the Internet of Things will not only bring new business models, but also create more new business opportunities.
The managers who manage the ecosystem are the most profitable
In the first half of 2014, semiconductor godfather Zhang Zhongmou rose to the top in many important occasions: the Internet of Things is the next blue ocean! Since then, the entire semiconductor industry chain has moved and the issue of the Internet of Things has been heatedly discussed.
In recent years, the global semiconductor industry has grown at an average annual growth rate of only 3% to 5%. It has been in the plateau period. The growth of the past two figures is no longer seen. Semiconductor manufacturers are eager to find the next killer application. Although the growth rates of international communications giants Qualcomm, Taiwan's MediaTek and TSMC are double-digit, still far above the industry average, but mainly from the contribution of smartphones and tablets, the business opportunities of handheld devices are only sustainable. 2 years.
Most of the semiconductor industry believes that the Internet of Things is a continuous handheld device, the industry's main fast-growing kinetic energy, but also optimistic about the future explosion. Through communication technology, Netcom computing and cloud services, it is expected that IoT business opportunities are expected to be within 3 to 5 years. bud.
A semiconductor factory that is on the Internet of Things should be able to maintain rapid growth and surpass the overall semiconductor industry. If it is not available, it will grow slowly and may even face negative growth.
In the IoT industry chain, the most profitable is not necessarily a semiconductor company, but may be a company that can manage the entire ecosystem, perhaps Google, Amazon, Apple, Tencent, Alibaba, Huawei, Cisco, etc., or an innovative business model. Industry red man.
However, because all IoT products require semiconductor chips, semiconductors will still play a central and critical role. For semiconductor manufacturers, how big is the market opportunity for the Internet of Things in the future?
The well-known market research company estimates that by 2020, the global Internet of Things's output value in the semiconductor market will be 30 billion US dollars, accounting for about 9% of the overall Internet of Things 308 billion US dollars, including software, hardware and services. In the market segment, it is estimated that the total number of IoT products will increase from 900 million in 2009 to 30 billion in 2020. If the products include traditional PCs, smartphones and tablets, the number is up to 330. Billions.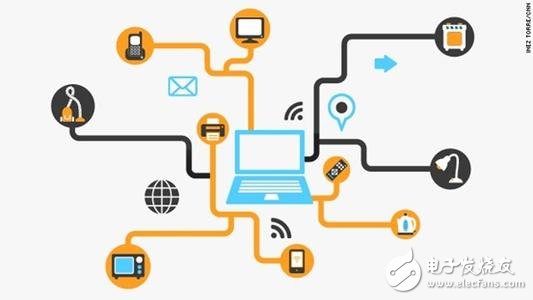 Key three technologies
To seize the 33 billion IoT market pies, what technologies should the semiconductor industry need to master to cater to the vast future application market?
Zhang Zhongmou mentioned that in order to cut into the Internet of Things market, semiconductor companies must master three major technologies in the future.
Technology 1. Advanced System-in-Package (SiP) technology, because the Internet of Things is more lightweight and shorter than mobile phones, but it also needs the same basic functions as mobile phones. Therefore, it is necessary to use various chips with different processes and functions. The way, all packaged together, to achieve the purpose of reducing the size, can provide complete system packaging and system module integration capabilities of the packaging and testing manufacturers, is expected to greatly benefit.
Technology 2. Compared to smartphones, IoT products such as wearable devices require lower power consumption and more power consumption. Power consumption must be one-tenth of that of smart phones, and it is best to charge once a week. Therefore, semiconductor manufacturers must work hard to develop ultra low power (Ultra Low Power) technology.
Technology 3. With health management, home care, security monitoring, car networking and other situations, a variety of sensors (sensor) application loudly, used to measure body temperature, blood pressure, pulse, sensing ambient temperature and humidity or vehicle room Safety distances, etc., have also prompted semiconductor manufacturers to invest heavily in sensor-related technologies and process development.
Compared with the past 3C electronic products, IoT products and 3C electronics are similar in basic design. The main difference lies in various sensors. The product performance specifications do not need to be too complicated, and can achieve a balance with low power consumption. The main design spirit.
In terms of wearable devices, products do not have to use the most advanced components. Lightweight and low power consumption are the key to competitiveness. For Taiwanese semiconductor manufacturers, they have integrated capabilities to apply processors and microcontrollers. Analog chips, wireless Netcom chips, and memory chips are integrated together, and manufacturers that are designed for low power consumption will be the masters of the market.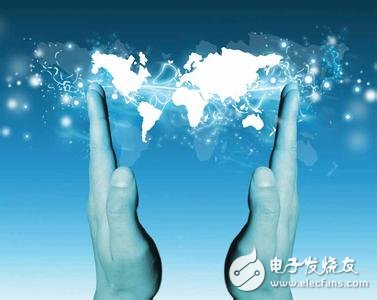 Taiwan factory moves
In the future, in the Chinese mainland market, the commercial operation mode of Taiwan's low-to-low-cost smartphones will continue. The application of the cottage wearable device that emphasizes cost-effectiveness may be one of the first important markets for Taiwan's semiconductor industry.
In Taiwan's best IC manufacturing industry, TSMC's capital expenditure in 2013 was 10 billion U.S. dollars, and in 2014 it was 11.5 billion U.S. dollars. Part of the ratio was used to launch four 8-inch factory special process upgrades, actively attacking wearable devices. Wafer foundry orders for sensors, embedded flash memory, fingerprint recognition, microcontrollers, MEMS and optical sensing components, and automotive electronics.
Memory manufacturing part, Winbond, which specializes in high-speed and low-power memory core design technology, introduces low-power mobile memory products, which are widely used in consumer, communications, computer peripherals and automotive electronics.
Wang Hong has provided NOR Flash flash memory to the Jawbone Up smart bracelet.
On the Oculus Rift 3D Augmented Reality Head-mounted Display, Raychem offers display interface control ICs, Wonder Clock-provided clock controllers, Winbond's 256KB NOR Flash, and Innolux's 7-inch LCD panels, all of which have been actively deployed. The actual product of the Internet of Things.
In June 2014, Taiwan IC design company MediaTek released the LinkIt development platform and Aster's system-on-chip (SoC) to actively promote the wearable device and the Internet of Things.
Aster is the smallest wearable system chip on the market, designed to target low-cost wearable applications, which is 36% smaller than previous mobile phone chip modules. The LinkIt development platform provides customers with a complete reference design, highly integrated microprocessor and communication modules, helping customers streamline the product development process, and can focus on product appearance, innovative features and related services to create a device manufacturer. An industrial ecosystem of application developers and service providers to provide consumers with innovative applications and experience.
Strengthening the integration of hardware and software
Currently, Internet service providers such as Baidu, Yahoo, Amazon, telecommunications companies such as Chunghwa Telecom, China Mobile, system vendors such as Xiaomi, Acer, mobile software manager Red Bend Software, semiconductor industry such as image sensor factory original, touch IC factory sink Top, motion sensor factory, etc., have become partners of MediaTek's IoT ecosystem.
IoT components are usually heterogeneously integrated, which is a huge number of opportunities for semiconductor manufacturers. Therefore, manufacturers should not only sell chips, but also have software, service models and applications. Development, strategic collaboration, or alliances to enhance and select specific application service farm cuts.
Slim Led Panel Light includes round and square two shape frame. This type of thin light body is ultra slim and easy to install. It is made by aluminum frame and iron back cover. We are the manufacturer of producing energy saving interior lighting. There are three color temperatures with cool white, warm white and natural white of panel lights. Besides it is adjustable among the three color temperatures. The unique feature of Led Slim Panel Light is: CRI>80, PF>0.5. These panels are mainly apply to home, office and school, etc.
Slim LED Panel Light
Led Slim Panel,Slim Panel Light,Ultraslim Led Panel,Led Panel Ultraslim
Jiangmen Lika Lighting Electrical Appliances Co., Ltd , https://www.lika-led.com