Core Tip: The development of smart phones has made the original functional mobile phones more and more Internet-based, and it is also very likely to swallow up the original small digital camera market.

Does Zeng Hang's "small digital camera be replaced by a smart phone?" For this issue, Canon China President Ozawa Hideki's answer is carefully: "Smartphones are usually the best choice for users when they have no cameras."

He believes that at least in continuous shooting speed, capture speed and image processor performance, there is no smart phone comparable to a small digital camera. However, a few days ago, a friend of mine who represented a digital camera revealed that the sales volume of small-sized card cameras was dropping badly. For instance, before the booth, the consumers always took out smartphones with better and better photo effects. Then hesitated again and finally decided not to buy.

The development of smart phones has enabled the original functional mobile phones to become more and more Internet-based, and it is also very likely to swallow up the original compact digital camera market.

As early as five or six years ago, mobile phone manufacturer Sony Ericsson (microblogging) had launched the Powershot series of camera phones, these phones have retractable lenses, camera effects are not inferior to ordinary cameras, can be described as a fusion of cell phone and camera exploration products , but the final response is flat, only a small part of the user's pocket toys. And when the mobile Internet and smart phones mature, this situation has changed.

For example, today, the Apple App Store app store has a subcategory called "Photography and Video," which includes more than 10,000 photo-taking applications. What is the concept of this? This means that users can use 10,000 different gameplay to play mobile phone photos, and users can send microblogs, make GIF animations, puzzles, make diaries with photos, make cartoon stickers, write photos, and take photos of themselves. Star looks like.

In other words, the user's photo use has changed dramatically, and more and more users no longer need to print photos, but save them on the Internet and share it with others. People began to need "cameras with internet access" and "cameras capable of handling photos."

On the eve of the just-concluded Barcelona Telecommunication Exhibition, HTC released the eye-catching HTC One series. With the built-in HTC's self-developed HTC ImageChip video chip and camera lens, the phone features a quick-start camera, fast zoom, and fast continuous shooting. The mobile phone with the harsh environment shooting function has brought the mobile phone shooting function closer to a small digital camera.

Canon and other digital camera manufacturers have begun to deploy defensive movements. On some of the latest card machines, touch screens and wireless WiFi have become almost standard. Many small cameras have built-in image processing functions. However, as the cost of mobile phones becomes lower and lower, it will be easy to integrate high-quality camera functions into the mobile phone, but it is very difficult for digital cameras to integrate into mobile phones.

In particular, it is considered that the highly competitive small card machines are already very profitable market segments. Not long ago, Kodak formally announced that it would stop producing digital cameras. Japanese optical lens manufacturer Hoya was also forced to sell its Pentax-branded camera business to Ricoh.

"The miniaturization and popularization of SLR cameras may be one of the camera manufacturers' outlets." A researcher at Nomura Research Institute, the largest consulting firm in Japan, also pointed out: Because smartphones can never violate the physical limits and make the camera very large, Some consumers need a digital camera that is more effective and portable.
Shareconn development co.,Ltd produce series flat Ribbon Cable Assemblies, which application for computer, electronic device,printer,automotive,test machine and so on.
We can produce 1 million SATA cables, flat cables and rainbow ribbon cables per month.
Our factory is qualified with ISO9001:2008, ISO13485:2003 and TS16949:2009 certificates, equipped with high-end automatic production equipment, like automatic crimping machines, automatic wire cutting and crimping machines, automatic crimping and tinned plate machines, etc. Meanwhile, we have our own laboratory to support the testing requirements from our suppliers and 100% checking before shipment. To assure the product and the comprehensive competence, we introduce high-level technical talents and management personnel as well as well-trained staff, and improve ourselves in many ways, like the quality, price, delivery, service, etc. Now, Shareconn has been the best supplier and partner for many customers.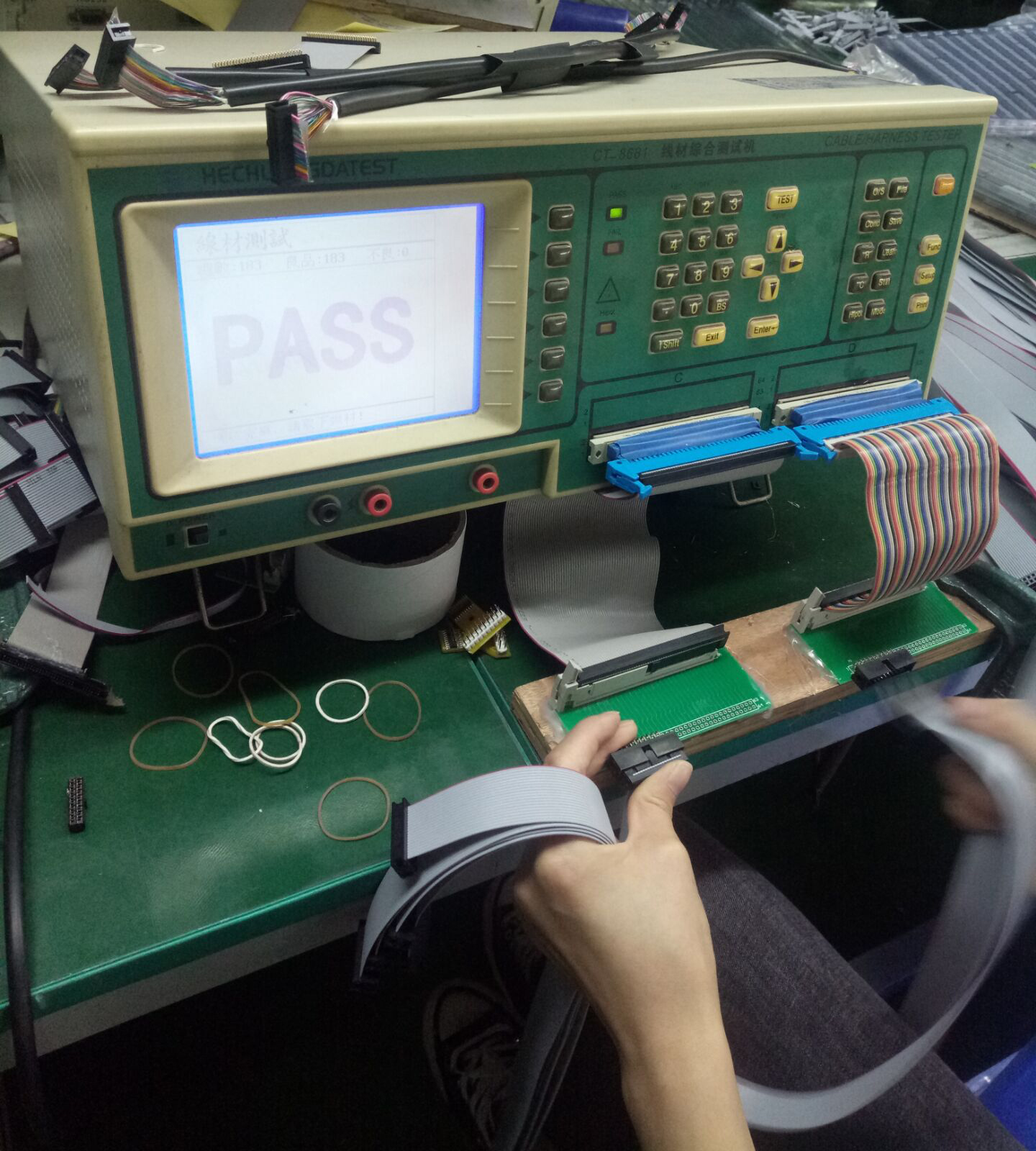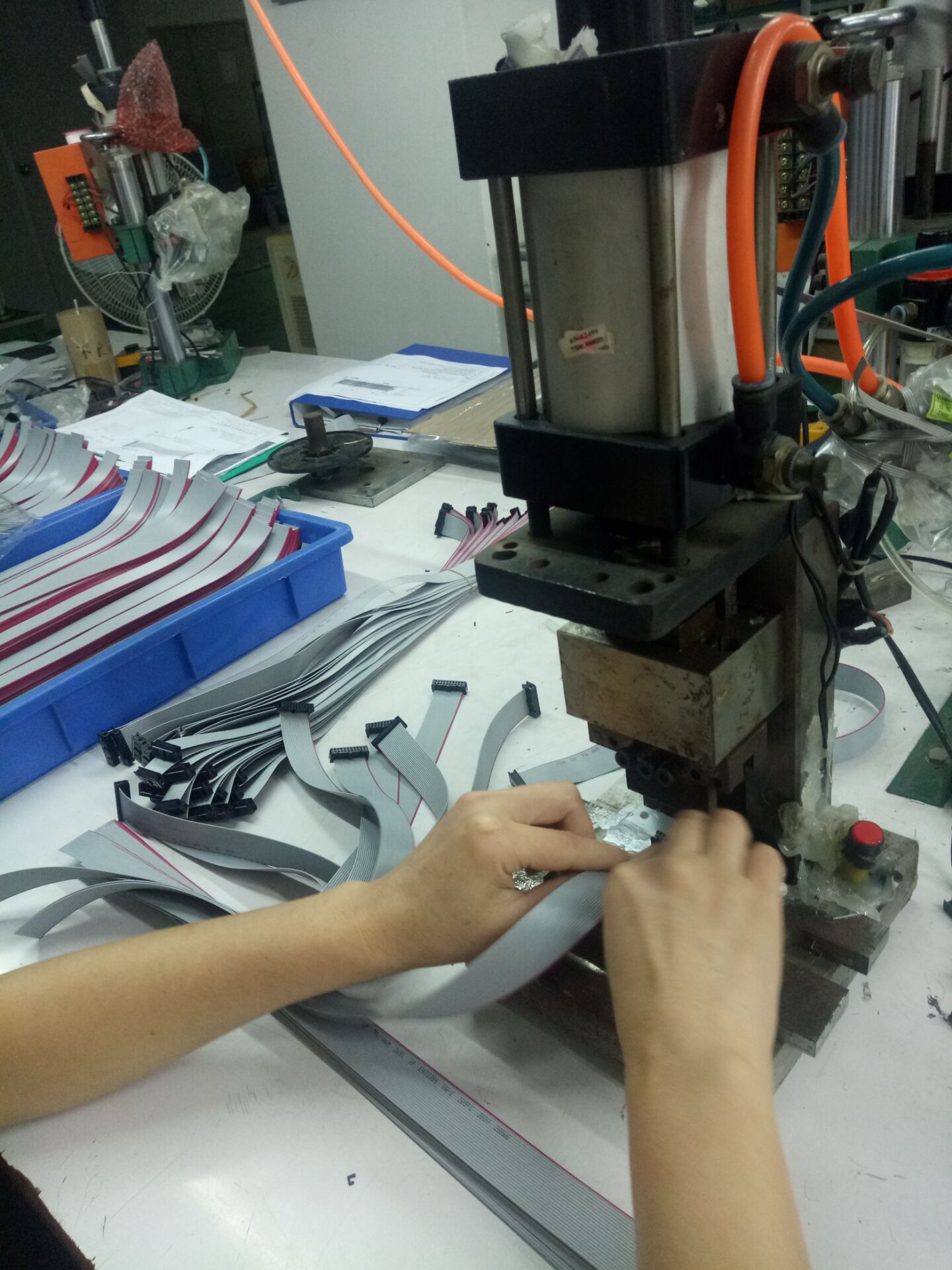 Ribbon Cable Assemblies
Ribbon Cable Assemblies,Flat Ribbon Cable Assemblies,White Flat Cable Assembly,Ribbon Cable Assembly
Shareconn Development CO.,LTD , http://www.share-conn.com